According to the definition provided by the official VMware website, Quiescing is a process where the data that are present on the disk of a physical or virtual computer are temporarily made into a state suitable for taking a snapshot of the disk for backup.
Such a process eliminates all elements that might modify information during backup.
Quiescing avoids SQL Server restore or Update Sequence Number (USN) rollback related issues caused by Active Directory restoration.
HOW TO ACTIVATE THE FUNCTION ON URANIUM BACKUP
Specify IP and Server Access credentials: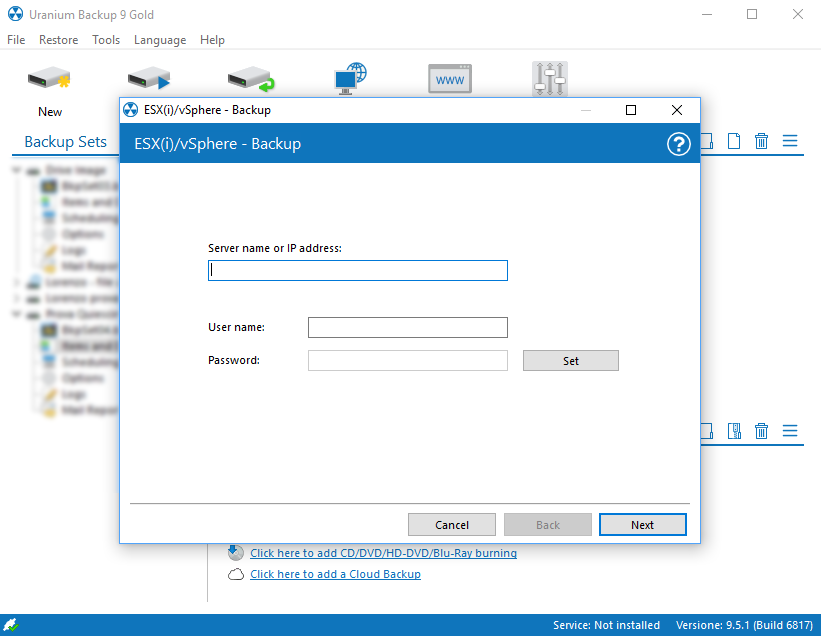 Select the Follow Snapshot in Quiesce Mode option: