Let's see a basic feature of Uranium Backup: the FTP backup. Webmasters and site builders need to protect their work from unpleasent accidents. Hosting providers generally back up your site daily or weekly, but it's important to have at least an updated copy in your PC/server to avoid unexpected problems.
Uranium lets you back up your blog or website in a few clicks.
First of all, you need to create a new backup job: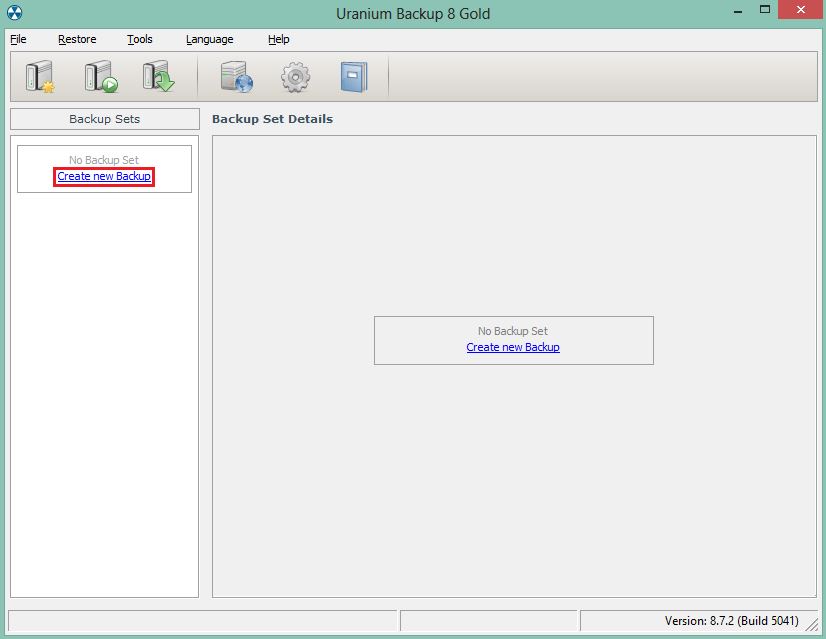 Click on the Click here to add a FTP download link: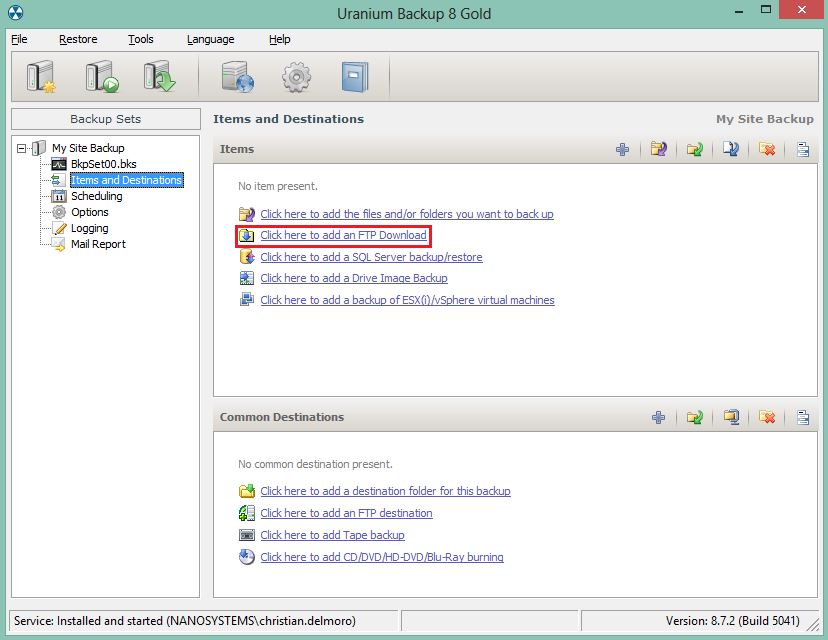 Then specify the backup folder, FTP domain (or the IP address) and access credentials. If you need strong security, we suggest to enable FTPS or SFTP (not both at the same time):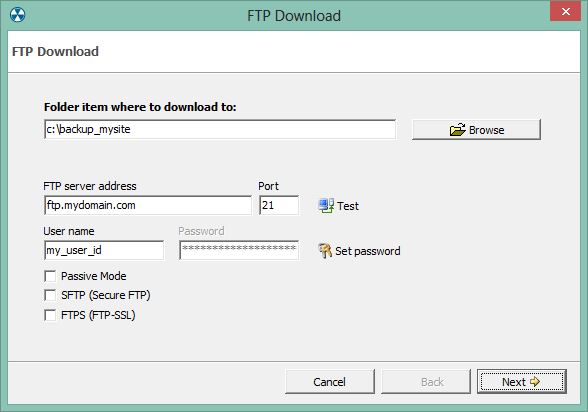 Select the folders you want to back up. You can specify them manually or select them using the FTP client: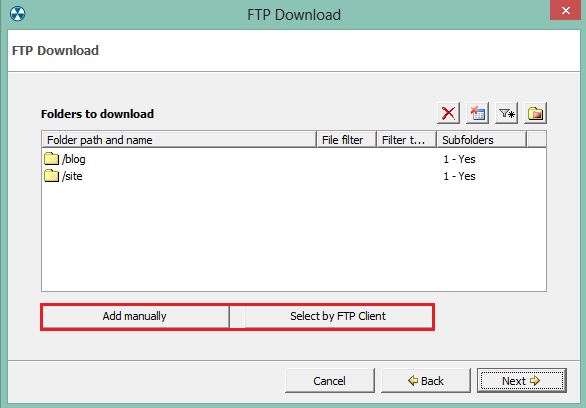 Uranium can also copy the data to the common destinations after the FTP backup, if you wish: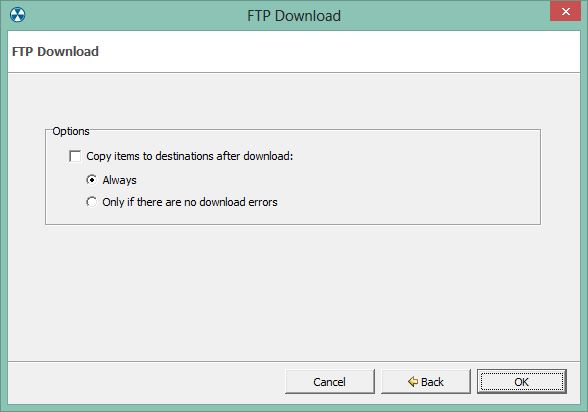 The setup is finished, it's time to perform your first backup: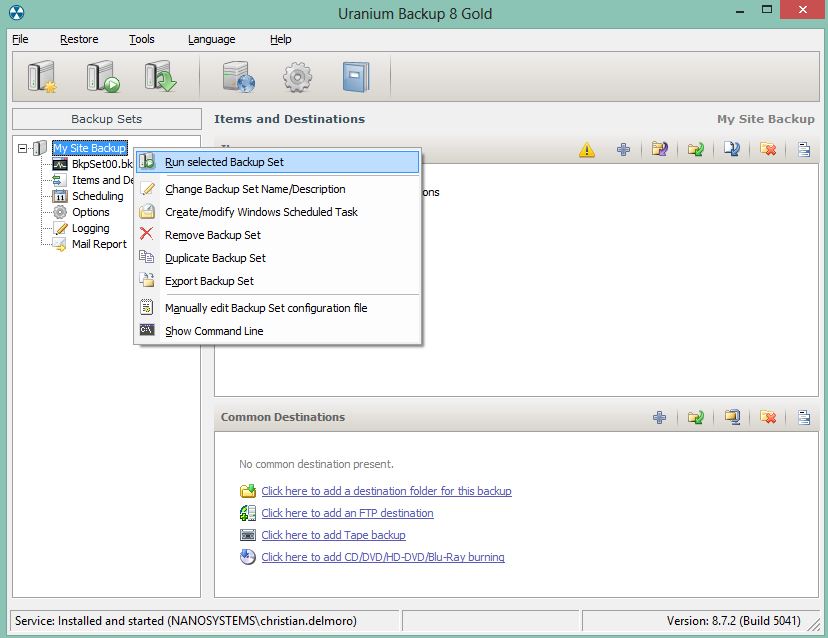 JOIN THE NANOSYSTEMS RESELLER PROGRAM
Becoming a Uranium Backup reseller is easy.
Access the benefits to support the growth of your business.