To restore a VMware ESX(i)/vSphere virtual machine, open the Restore menu and select Restore an ESX(i)/vSphere virtual machine: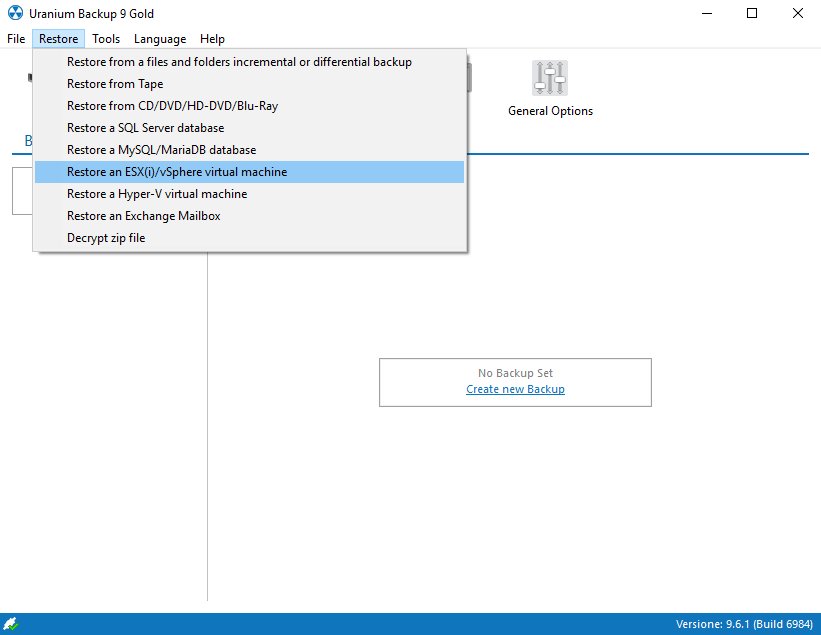 Uranium Backup will ask you to specify IP and access credentials of the node: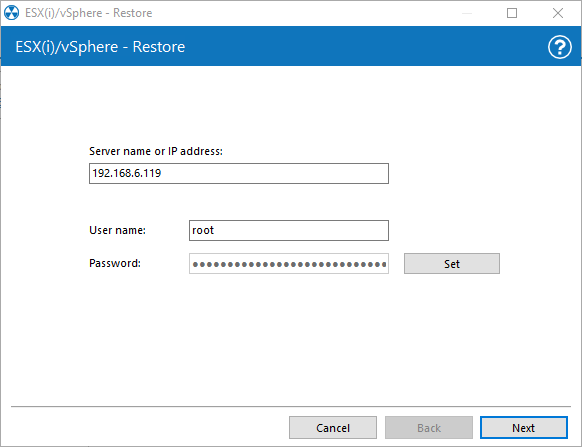 It's time to select the datastore and name the machine you are going to restore. The List of virtual machines on the server is here to allow you to check the VMs running on the node: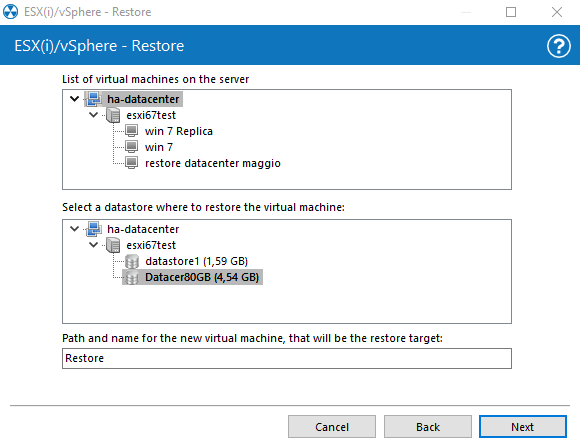 Specify the path of the backup and click Restore: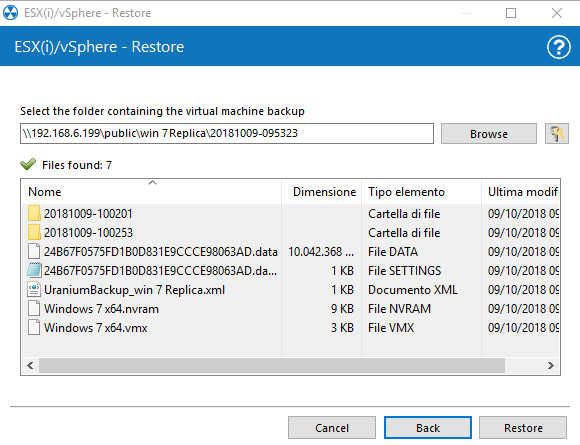 JOIN THE NANOSYSTEMS RESELLER PROGRAM
Becoming a Uranium Backup reseller is easy.
Access the benefits to support the growth of your business.